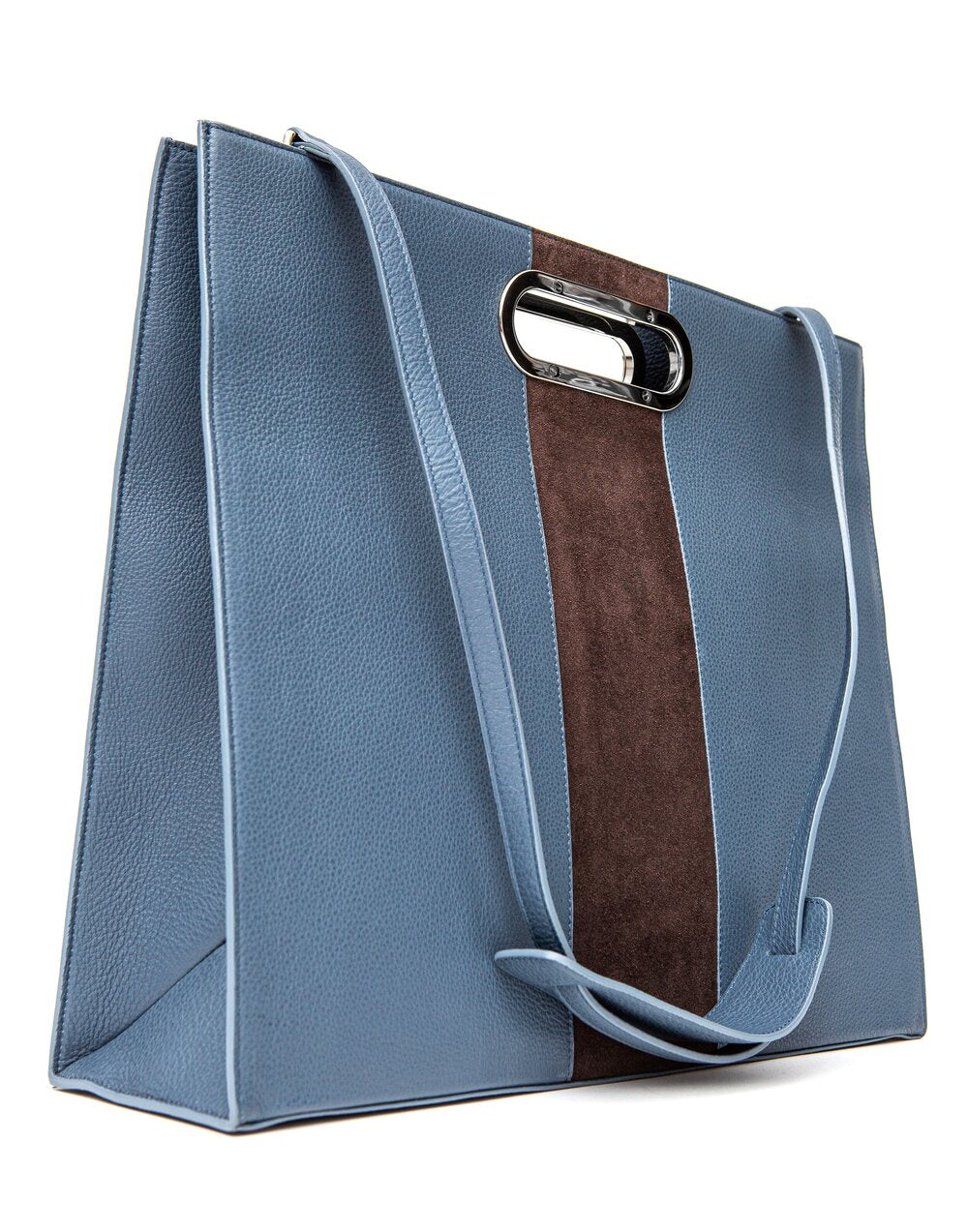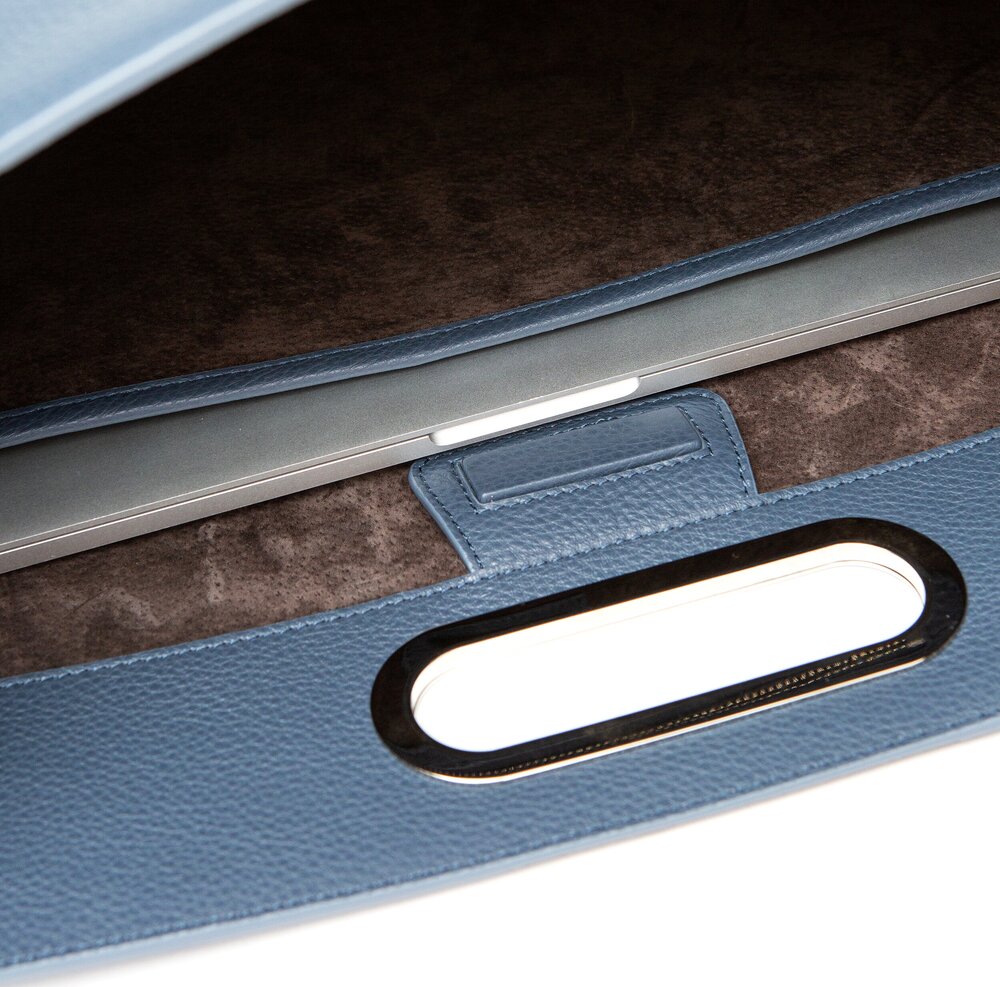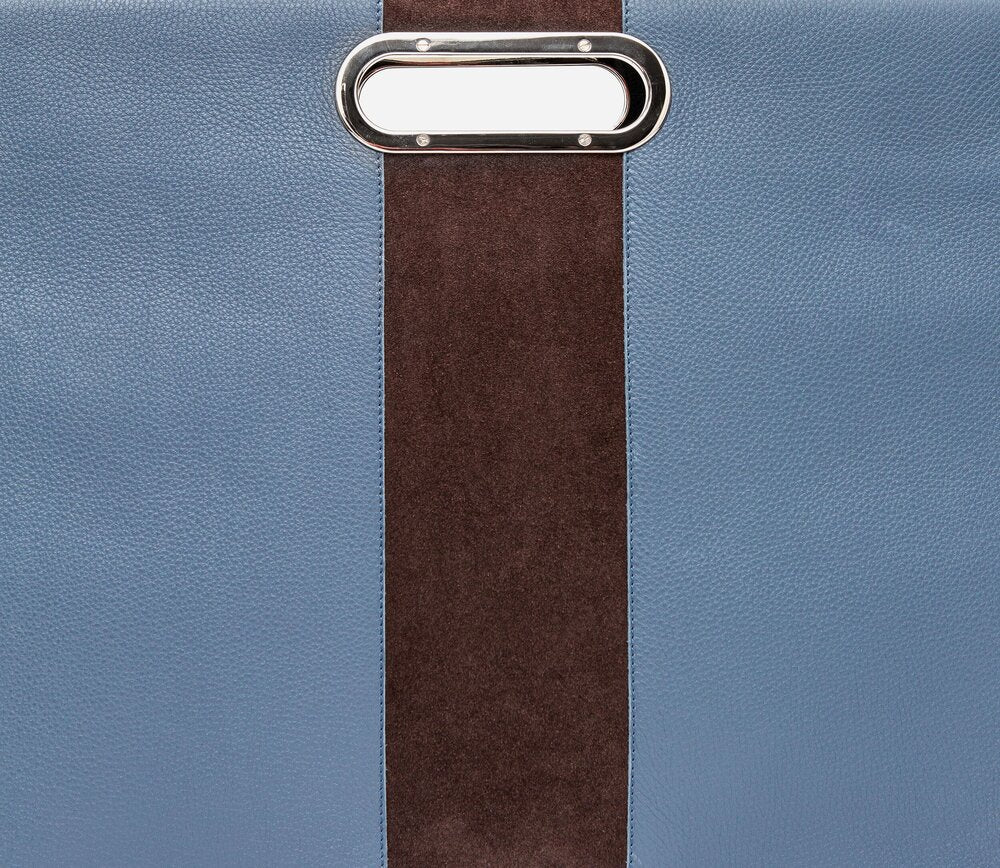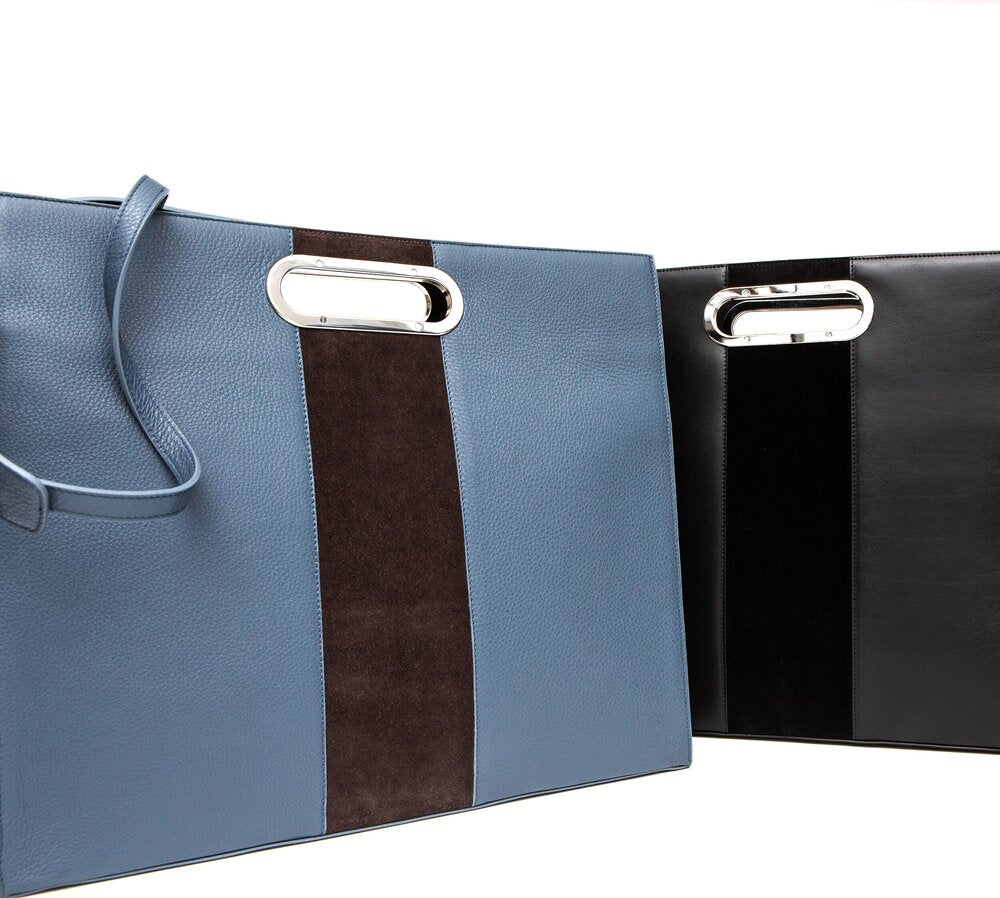 $1,430.00
$0.00
San Francisco Attache - Blue w/ Brown Suede
Introducing the newest addition to the Canvas & Hyde line.
This sleek, structured, all Italian Blue leather and Brown Suede attache holds your computer, files and anything else you need to get through the day. Internally lined with the finest chestnut suede and comprising several internal compartments, including a zippered pocket for multiple use and security. This leather attache is reinforced with the finest German board and comes with a detachable leather crossbody strap with extra padding for maximum shoulder comfort. Complete with 5 circular feet so your bag may be placed on any surface whilst protecting the firm leather base.
Available in 3 color combinations. 100% Made in Italy.