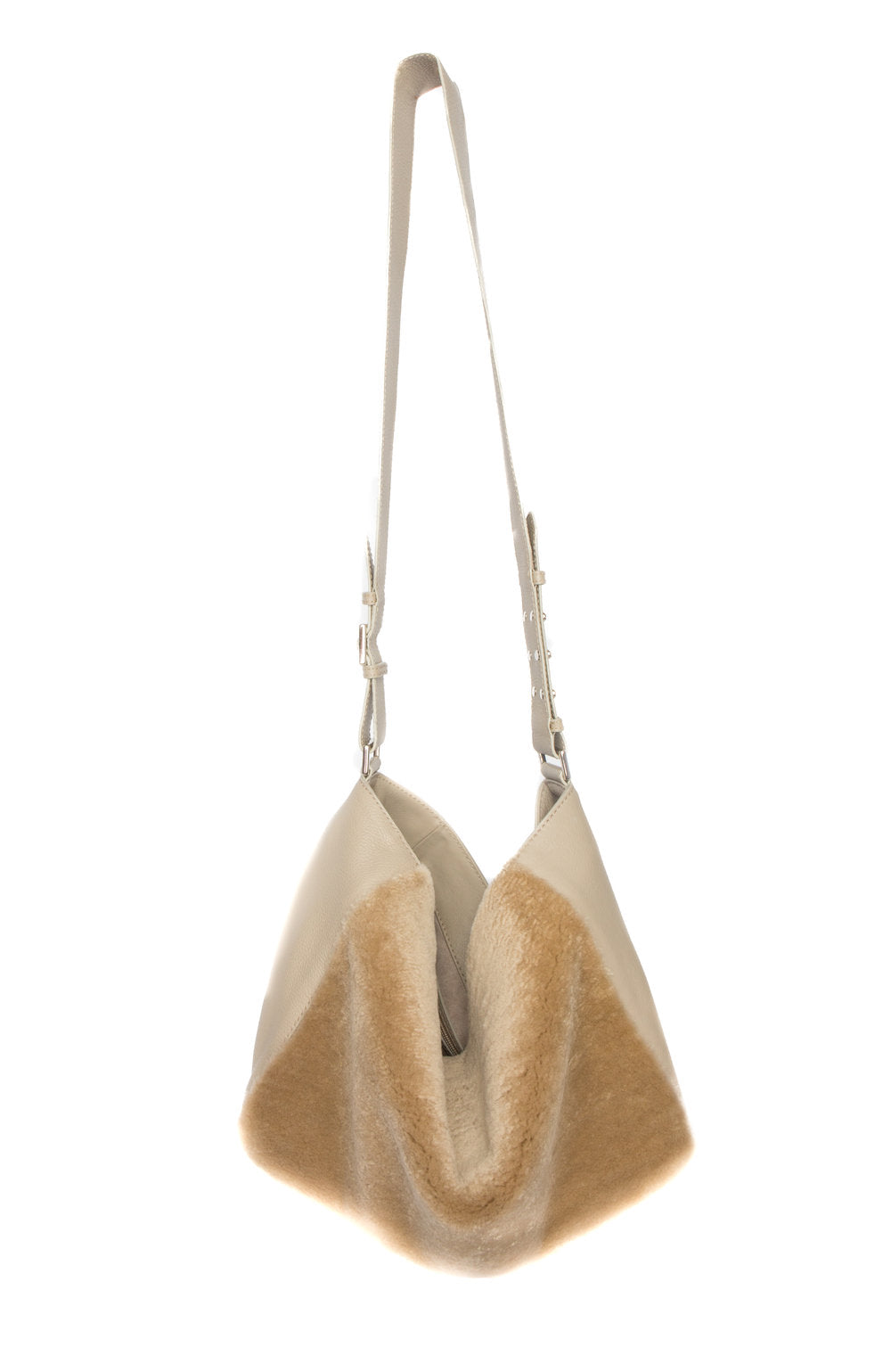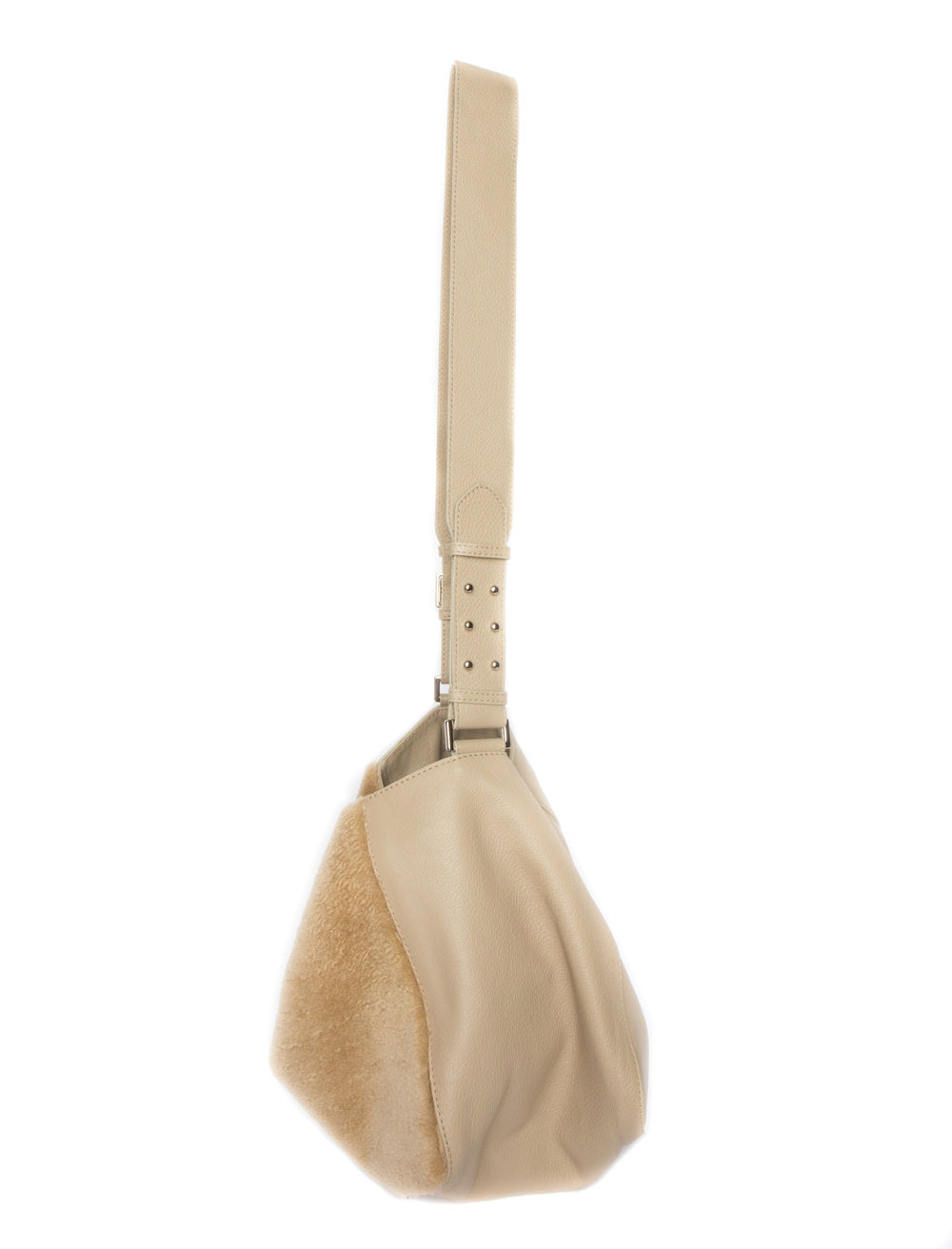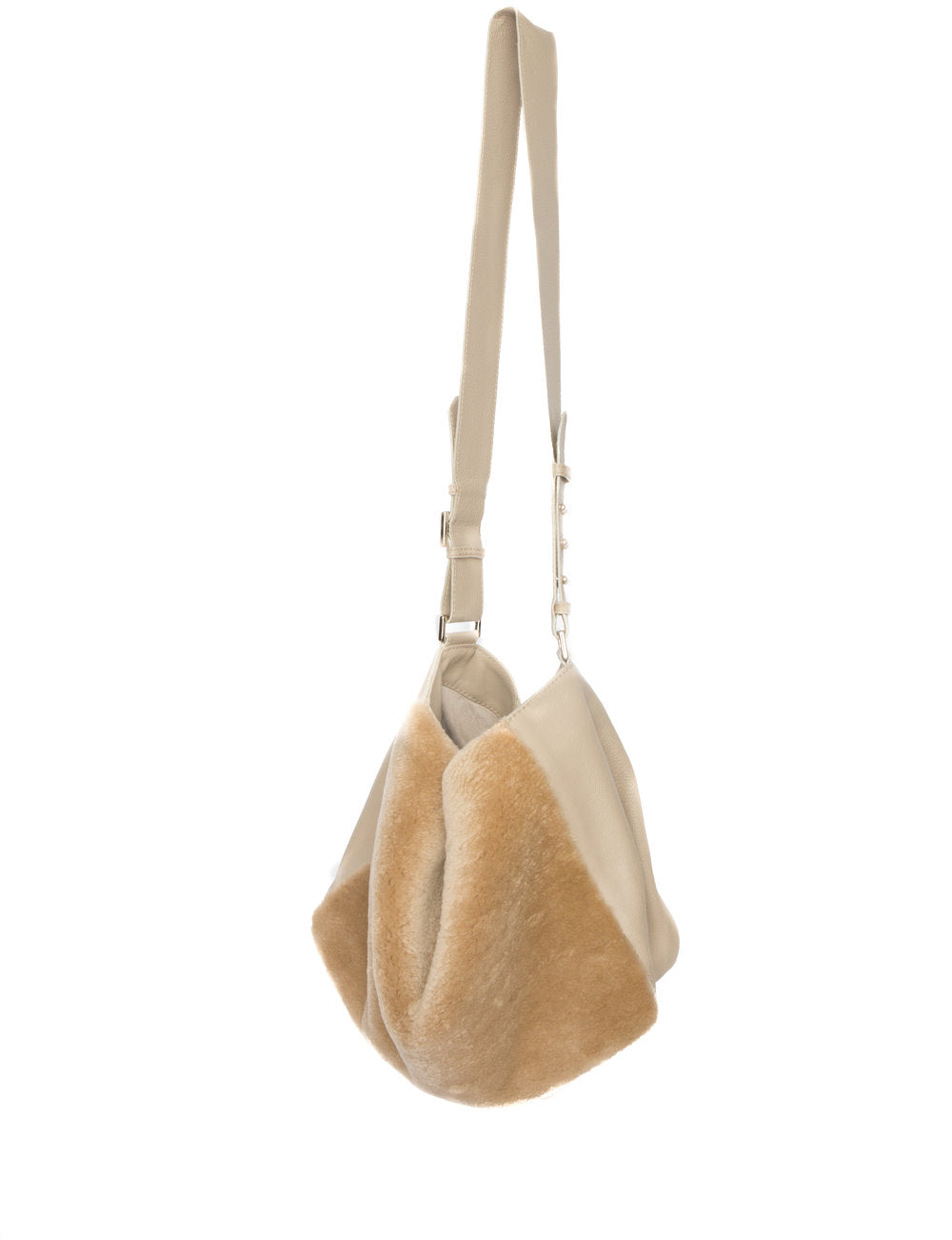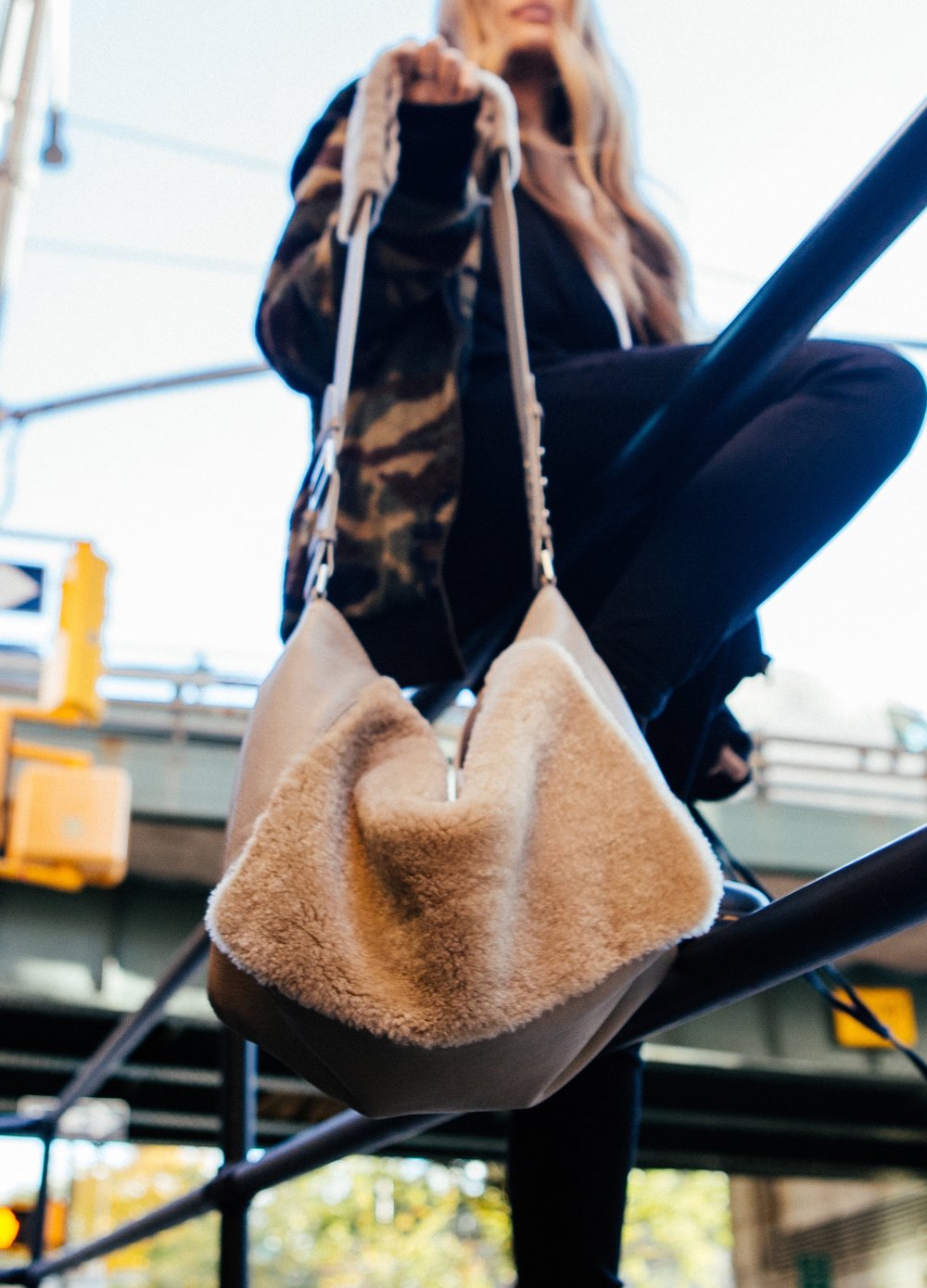 $1,650.00
$0.00
Manhattan Crossbody Messenger in Taupe w Taupe Shearling
All Italian Taupe leather crossbody bag with plush taupe shearling front panel. Comes with an interior satin lined zippered pocket and adjustable shoulder strap.
Fully lined in Taupe suede and fitted with the highest grade nickel plated brass hardware, each bag is handmade in New York ensuring every one is unique and individual.
We have created an extra wide strap to sit comfortably on the shoulder with adjustability of up to 4 inches.
100% Made in USA